Join the Fairtrade Community
where to buy
You are here :
Fairtrade Campus
Fairtrade Campus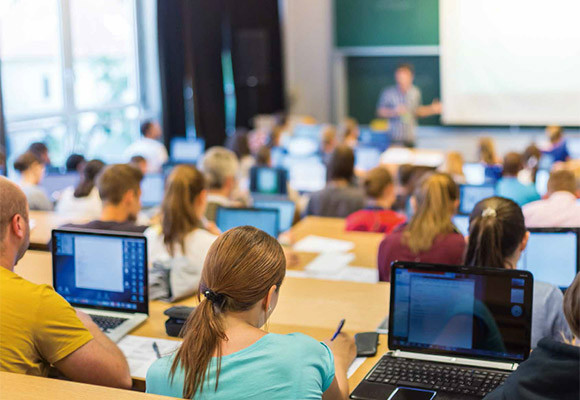 Introduction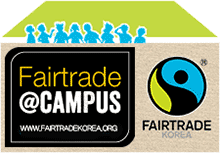 A Fairtrade Campus is committed to Fairtrade, sells and uses Fairtrade products as much as it can, and raises awareness of Fairtrade in the school and local community. The Fairtrade Campus program recognizes schools that demonstrate a strong commitment to Fairtrade from its administration, teachers, and students. It has a long-term vision for awareness and support of Fairtrade, and has been designed to provide resources to suit a range of educational goals.
Fairtrade Campus: Quick Facts
How to Get Started
- Organizations that are interested in the Fairtrade Campus program should contact Fairtrade Korea to schedule an appointment and discuss ways in which their organization can get involved in Fairtrade and receive the Fairtrade Campus program certificate.
- When the organization in question has met all the requirements for the Fairtrade Campus program, they should fill out the online application form which is included in this section, or download printable version and email the form directly to info@fairtradekorea.org or fax it to 82-2-725-0383.
Fairtrade Campus: Benefits
Local and national recognition; The Fairtrade Campus campaign will help your school to be seen as a leader in social responsibility and a contributor towards sustainable development.
Once your school has achieved the Fairtrade Status, your school will be awarded the Fairtrade Campus Award plaque for your commitment to Fairtrade which can be displayed in the school entrance. You will also be given a Fairtrade Campus certificate.
Be part of an internationally renowned system that advocates for more equality and sustainability for small-scale farmers and workers in developing countries.
Fairtrade Korea promotes Fairtrade Campus: we not only place the logos of our Fairtrade campuses on the walls of our office entrance, website and social network services (SNS) such as Facebook, but we also feature Fairtrade Campuses in our monthly newsletter, which is distributed worldwide and sent to NGO's, businesses, local government district offices, and individuals devoted to the Fairtrade cause.
Links with important countries worldwide and a chance to be a part of an international movement for a fairer world. Supports and links with lots of other initiatives such as Eco-Schools, International Schools, and Healthy Schools.
Enables the school to have a positive influence on the wider school/local community.
Enables pupils to engage in active citizenship; contributes to making the world a fairer place.
Helps pupils develop and use skills - taking responsibility, making positive choices, planning and implementing a campaign, etc.
Offers students volunteering opportunities, leadership-building opportunities, and a chance to get more involved in their communities.
Students can learn more about trade injustice issues, Fairtrade, and sustainability by participating in the Fairtrade Campus Program.
Through a series of activities, classes, exhibitions, and school projects, students can learn more about Fairtrade through the lens of geography, economics, civic education, and business.
Provides an exciting and meaningful project for School Councils. (Ex: setting up a sisterhood relationship with Fairtrade Campuses in foreign countries).
Fairtrade Campus Certification Process
The purpose of the Fairtrade Campus campaign is to show official recognition of the outstanding contribution by Fairtrade Campuses to the mission of expanding the Fairtrade movement in South Korea. After Fairtrade Korea receives a Fairtrade Campus application form from a school, they will organize a Fairtrade presentation for Fairtrade Campus steering committee members either in the office of the school or at the Fairtrade Korea office. After the session, the participating school will receive a partnership certificate with Fairtrade Korea. The person in charge is required to send a yearly report regarding his/her school's Fairtrade activities to Fairtrade Korea office. A Fairtrade Campus Award plaque and Fairtrade Campus certificate will be given to schools whose activities comply with this program. This can be displayed in schools as further evidence of their internal Social Responsibility Activities.
Working Towards Designation: Becoming a Fairtrade Campus
The Fairtrade Campus designation is awarded to schools that meet all criteria within 4 requirements:
Fairtrade Campus Steering Committee and Fairtrade Club on campus
Provide Fairtrade products at the campus
Awareness ande ducation
Fill out and submit theFairtrade CampusApplication Form
* Fair Trade Campus Steering Committee and Fairtrade Club on Campus
Bringing together a group of engaged and knowledgeable members from the school community will help ensure that the goals of the Fair Trade Campus program are being incorporated into the school's activities throughout the year—and for years to come. A Fair Trade Steering Committee will be comprised of both administrative staff and students. Students will meet regularly to carry out daily operations, while the official steering committee is required to meet twice per year to review and set annual targets. Participation in the school's Fair Trade Committee should not be limited to staff and students. Parents and other community stakeholders can be part of the group to encourage participation and to help integrate the school's message to other parts of the community. If there is a Fairtrade club on campus, the representative and the associate of the club should be in the Fair Trade Steering Committee. If not, the committee is encouraged to help make a Fairtrade club on campus. The club plans and organizes Fairtrade activities on campus together with the committee.
Working Towards Composing a Fairtrade Campus Steering Committee
Requirement
A Fairtrade Campus Steering Committee must be formed to ensure continued commitment to the local Fairtrade Campus designation. The committee must commit to the following:
Committee must include one (1) administrator, one (1) teacher, and a student group with two or more (2+) members.
The Fairtrade Committee will be responsible for meeting the criteria for Fairtrade designation, including completing and submitting an application form.
A Fairtrade Committee must meet as a whole at least twice per year to plan and evaluate its Fairtrade designation.
Forming a steering committee ensures that a cross-section of stakeholders have been involved in the designation process. It is important that the steering committee meet regularly to continue the ongoing development and support of Fairtrade on campus.
*Provide Fairtrade Products at the Campus
The Fair Trade Steering Committee should find a means of supplying Fairtrade products such as 100% Fairtrade coffee and tea to students and staff. Fairtrade Campuses are encouraged to adopt Fairtrade products in as many facets of their school community as possible, which can include staff rooms, student lunches, staff meetings, cooking classrooms, sports teams, and anywhere else where applicable products might be available. In addition, Fairtrade Campus encourages all shops and stores to sell Fairtrade products in the campus. Fairtrade Campuses are encouraged to use a variety of Fairtrade products, which include not only Fairtrade coffee and tea but also Fairtrade chocolate and bananas. You can find Fairtrade products available in Korea here
B2B website →
Working Towards Providing Fairtrade Products at the Campus
Requirement
At least two Fairtrade certified products must be made available to both students and staff on a regular basis (approximately once per week throughout the school year).
At least two Fairtrade certified products must be made available to both students and staff in every store and shop in the campus.
*Awareness and Education
Education is the primary goal of this program. Schools offer an excellent opportunity to encourage in-depth thought and critical engagement on issues related to Fairtrade. Education and awareness events can be held in school or in the broader community. When hosting an event, it's a good idea to invite other members from your community. Fairtrade Campuses are required to communicate the availability of Fairtrade and to educate campuses about what it means. Ongoing effort should be made to ensure campus consumers be made aware of the certified products available—and why they matter. Campuses are encouraged to produce their own celebratory posters, brochures, or materials to help promote the designation. To help spread awareness of Fairtrade within your school's community, you could include information about Fairtrade on the school's website and in a school newsletter, or contact the media to share the news of your school's engagement activities with Fairtrade. Consider reaching out to Fairtrade Korea for possible collaboration opportunities. Fairtrade Korea will provide promotional materials upon request. For more information please contact us and visit here to find promotional materials.
Working Towards Promoting and Educating Fairtrade in the Campus
Requirement
A school must support ongoing communication and engagement to increase awareness of Fairtrade and Fairtrade certified products in its community:
Host at least one (1) education or awareness event in school or in the surrounding community.
Ensure the school's commitment to Fairtrade is visible among students and staff through public signage.
Include information about Fairtrade on the school's website.
A school must demonstrate Fairtrade has been incorporated into its classroom learning.
Fairtrade Campus Resources
Please visit Resources page for free Fairtrade classroom teaching resources, brochures, and other Fairtrade Campus resources.
Fairtrade Campus Application Form
Application Form PDF Download →
Sponsors

News & Events
Licensees
Distributors