Commercial sector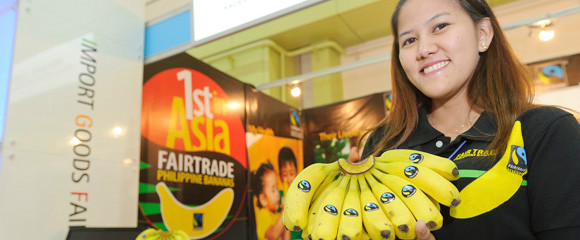 Over the last 20 years Fairtrade has become extremely successful. Through a groundswell of consumer support, Fairtrade has now achieved significant market share across many products in 23 countries. In some national markets Fairtrade accounts for over 20% of market share in certain products. In Switzerland Fairtrade certified bananas account for 50% of all bananas sold.
Worldwide consumers spent an estimated 2.9 billion Euros on Fairtrade certified products in 2008, a 22% year-to-year increase.
Selling Fairtrade products gives you powerful way to support producers in developing countries. Fairtrade helps workers and farmers to earn a decent living and secure a better life for themselves.
The benefits of Fairtrade
Since its launch in 2002 the FAIRTRADE Mark has become the most widely, recognised social and development label in the world. Fairtrade offers companies a credible way to ensure that their trade has a positive impact for the people at the end of the chain.