For Business
where to buy
You are here :
How to become a Fairtrade Trader
How to become a Fairtrade Trader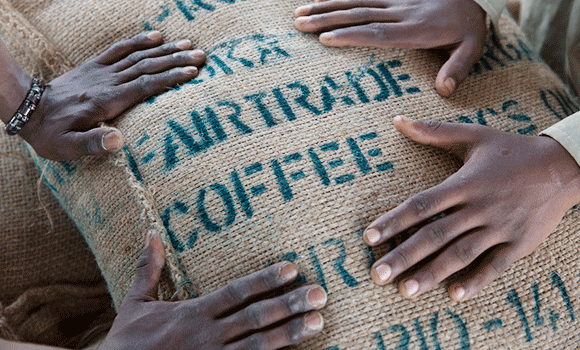 Conformity to Fairtrade Standards is checked on every stage of supply chain from producer to licensee, therefore every actor of the process is required to have a FLOCERT ID, and is audited against the Fairtrade Standards.
Traders are usually companies who sell unfinished Fairtrade products, raw materials and ingredients to other Fairtrade registered companies who are either also acting as traders or are licensees making a final Fairtrade product. In order to become a Fairtrade trader, the company must apply for FLO-CERT ID. All the traders are audited by FLO-CERT commission.
Entities performing following activities must be registered as a Trader:
Processor/Manufacturer
Distributor
Exporter
Importer
Subcontractor (provides service but does not take legal ownership)
Agent (helps to buy and sell, but does not take legal ownership)
How to become a FLOCERT Registered Company
Step 1: Complete the application form on flocert.net
Step 2: Receive the Registration Pack from FLO-CERT
Step 3: Submit completed forms with Application Fee payment receipt and documents
Step 4: Submit the Annual Fee payment
Step 5: Registration is completed
Please contact us for more details on how to receive a FLOCERT ID
Finding a Fairtrade Supplier
We designed an online B2B marketplace to support Korean businesses in finding raw material or ingredient supplier among our Fairtrade producers. You can visit our B2B website to see available products and companies.
B2B website →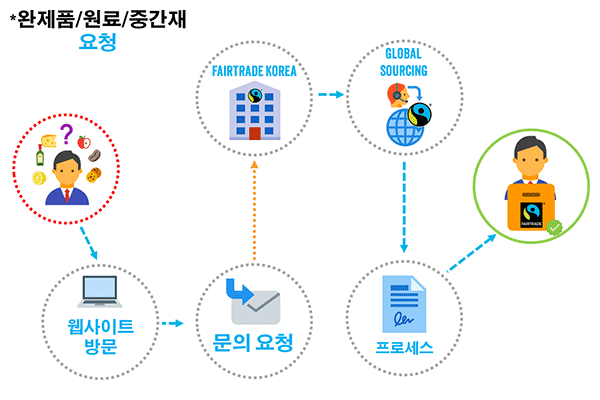 Sponsors

News & Events
Licensees
Distributors