For Business
where to buy
You are here :
Fairtrade Sourcing Programs
Fairtrade Sourcing Programs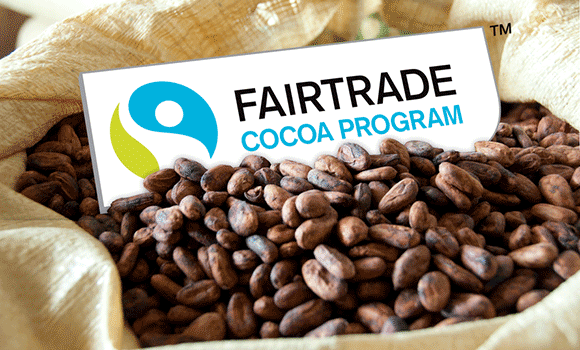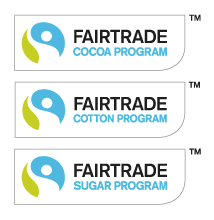 Fairtrade Sourcing Programs for cocoa, sugar or cotton connect Fairtrade farmers with companies wanting to buy these specific commodities on Fairtrade terms. Rather than focusing on all the ingredients for one final product, Fairtrade Sourcing Programs means companies can make big commitments to sourcing one or more specific commodities for use across ranges, or even their whole business. It's one more way for businesses to work with Fairtrade, alongside certifying and labeling products with the FAIRTRADE Mark.
There are some important rules about how businesses can communicate their commitment to the Fairtrade Sourcing Programs:
COCOA AND SUGAR: companies will only be able to use the FAIRTRADE Program Mark on-pack if 100% of the focus ingredient for that product is bought on Fairtrade terms. Companies can also talk about their commitment to the Fairtrade Sourcing Programs in off-pack communications such as websites.
COTTON: companies can use the new Program Mark once they've met an agreed volume of Fairtrade cotton. Companies can use the Program Mark on a swing-tag attached to items if they have sourced enough Fairtrade cotton to cover the equivalent of 100% of that product range or collection. They can also talk about their Fairtrade commitments in off-product communications.
They look different, but both the FAIRTRADE Mark and the new FAIRTRADE Program Mark communicate what it means to buy Fairtrade - that your purchase is making a positive difference for small-scale farmers and workers.
Please contact us to know more about becoming an FSP Licensee
Sponsors

News & Events
Licensees
Distributors